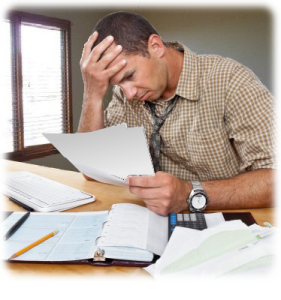 Our bankruptcy attorneys are here to help. We know how unexpected life changes can leave you struggling to pay your bills and manage your debts. Have you lost your job or are you making less money? Have you had a medical crisis that leaves you drowning in medical debt? Is the high interest rate on your credit card making it impossible to get ahead? We know what life is like when the phone is ringing day and night with creditors demanding payment. What can you do when you've tried everything? Call us today so we can help you get a fresh start. We are here to help you.
Not a Failure, But a Fresh Start.
We are here to guide you whether you need a Chapter 7 (liquidation) bankruptcy or a Chapter 13 (reorganization) bankruptcy. We have helped thousands of families and businesses in Southern Missouri since 1996. Whether your only debts are from credit cards, or you have property and assets in many different states and complicated debt problems, no case is too simple or too complex. Our bankruptcy lawyers know what to do to help you through your financial crisis and on to better days ahead.
Experience Matters
We are meticulously thorough in our work to make sure that your case goes smoothly with no surprises. Every bankruptcy petition goes through an exhaustive review process, and your attorney will compare your situation with the current case law. The bankruptcy code is very complex and Court's interpretations and applications of the law can change. Look for experience when you need an attorney to protect your home, your car, your retirement and your property when you file for bankruptcy.
Our bankruptcy practice is focused on helping debtors. When you speak with a bankruptcy attorney at our firm, we will review your individual situation and talk about whether a Chapter 7 (liquidation) bankruptcy or Chapter 13 (reorganization) bankruptcy will help you the most.
We will clearly explain the bankruptcy exemption laws and how we will use our experience and knowledge of those laws to make sure you keep as many of your assets as possible. We'll talk about the difference between a secured creditor, like a mortgage lender, and an unsecured creditor, like credit card debts.
No matter how simple or complex your financial situation, we have dedicated our bankruptcy practice to helping people just like you get a fresh start.
We can stop creditor calls, repossessions, wage garnishments, and foreclosures.
Bankruptcy is a powerful tool. Congress designed bankruptcy to give you protection from your creditors. When you turn to us for help, we will use the bankruptcy laws to stop creditors from calling you, to stop creditors from garnishing your pay check, to stop creditors from repossessing your car or foreclosing on your home. In many cases, your attorney may even be able to recover your car if it has been repossessed before you come to us for help. Talk to us about getting peace of mind and a clean start.